Murray Steel Products offer an extensive range of processing services to make certain you receive your steel in the exact form required for your project or manufacturing process. We also have an established delivery network and logistics set-up that ensures it reaches you at the right time, while our material testing services guarantee it's of the right quality.
PROFILING
Murray Plate Processing has an extensive in-house high-definition profiling operation, including 5 Esab Suprarex Gas Profiling machines, 4 Esab Oxy Plasma Cutting machines and associated CAD systems.
Our specialist team can offer profiling up to 24 metres in length and 400mm thick, and have a capacity that allows us to work to short lead times while maintaining quality.
As a result, Murray has established a reputation as one of the leading suppliers of bespoke steel profiles and components, such as Uniflats for plate girders, cut and drilled base plates, bridge components, deck plates, weld prep edges and custom profiles for sculptures.
We hold CE approval for profiling up to Execution Class 4.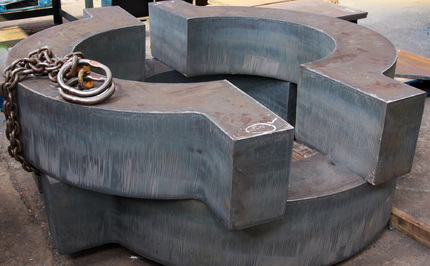 CUTTING
Murray Steel Products have in-house cutting facilities, which enable us to cut your steel for handling or to the size required for your project or application.
Our ISO9001-accredited facilities are equipped with hi-tech cutting machinery and can cut steel plate up to 400mm thick to your precise specification, as well as structural steel sections.
We hold CE approval for cutting up to Execution Class 4.
DRILLING
Murray have invested in state-of-the-art drilling equipment to enable us to deliver your steel to your precise specifications, while working to short lead times and maintaining quality.
Our equipment includes:
CNC controlled Voortman drilling machine offering drilled components up to 60mm in thickness

2-metre Radial Arm Drill providing drilled components up to 150mm

CNC controlled CMA GRD drilling machine, with the ability to drill grids of holes in single or multiple lines

We hold CE approval for drilling up to Execution Class 4.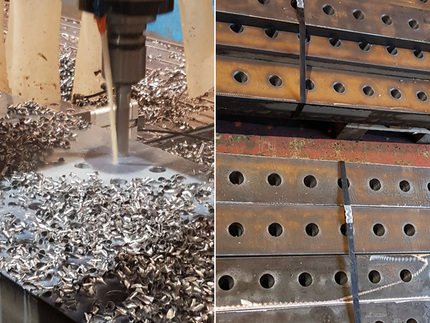 TRUE HOLE TECHNOLOGY
As part of Murray's commitment to supplying the best quality processed materials, we have invested in Hypertherm's True Hole Technology in order to offer our customers unmatched hole quality.
This equipment produces significantly better hole quality than had previously been possible using plasma, helping to virtually eliminate hole taper and making the plasma process suitable for many jobs previously cut with laser.
Contact us about accurate plasma cut bolt holes for your steel products.

TAPPING & COUNTERSINKING
Murray offer a full in-house tapping and countersinking service for steel plate, helping us to make products to your exact specifications.
We have invested in the best equipment on the market to ensure we can process materials to short lead times, while maintaining the highest levels of quality.
Our machinery includes a CMA GRD drilling machine, with the ability to countersink holes and tap up to 100mm in thickness.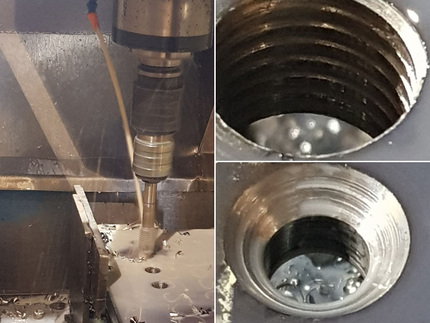 BEVELLING & CHAMFERING
Murray Plate Processing's offering includes plasma bevel and chamfer cutting, completed on state-of-the-art CNC-controlled systems that offer the highest levels of precision.
Our equipment allows us to accurately plasma weld edge preparation cut plate, cutting parts with both bevel and straight cuts.
We hold CE approval for profiling and cutting up to Execution Class 4.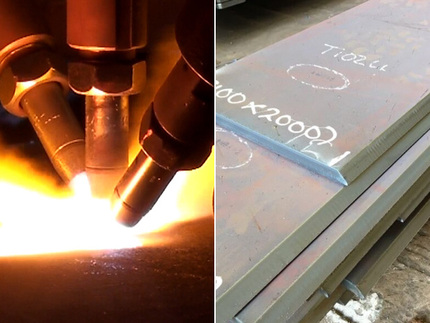 CAD
Murray's in-house CAD service allows us to accurately translate complex designs into individual parts for cutting and profiling.
A combination of skilled technicians using the latest specialist software and our team's extensive experience of nesting ensures that not only are the final programs our machines use to cut from highly accurate, they also deliver maximum plate yield to reduce cost.

We can also import your files directly to our CAD system to guarantee accuracy and save time on drawing construction.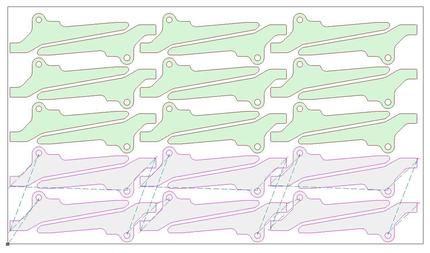 SHOT-BLASTING & PRIMER PAINTING
To ensure your steel reaches you in the required condition, we offer a full surface treatment service.
We can shot-blast steel plate in almost any size, along with structural and hollow sections, and merchant bar, and then treat with water-based primer to give the best possible finish.
STEEL BENDING
In order to ensure your materials are delivered in the form you need them, we offer a range of steel bending services, including:
Section bending

Plate rolling

Press braking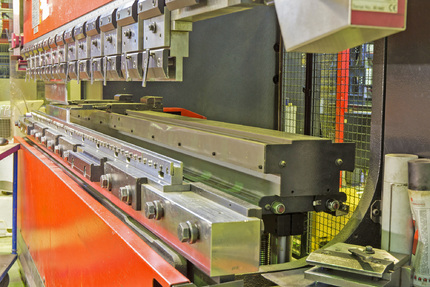 TESTING
Murray Metals can supply a full range of testing services to ensure your materials are of the right standard and meet your customer's required standards.
We can organise a wide selection of NDT and destructive testing, including ultrasonic, through thickness and charpy impact testing, at UKAS-accredited laboratories.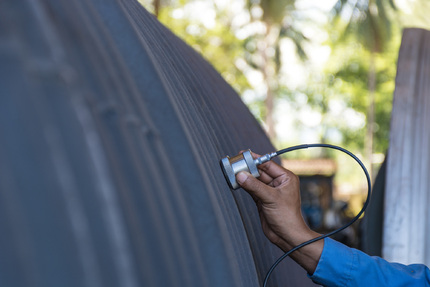 ON SITE THIRD-PARTY WITNESS TESTING
Murray offer a full third-party witness testing service that allows us to verify material properties at our own premises.
We have established relationships with a number of IACS members and can arrange testing and EN 10204 Type 3.2 Certification of materials by the organisation of your choice.
DELIVERY
As part of the Murray Metals group of companies, we have access to an established delivery network covering the UK and Ireland.
Coupled with our large stocks of materials and stock management models, our transport set-up allows us to both fulfil short lead-time orders and work to JIT delivery on ongoing contracts.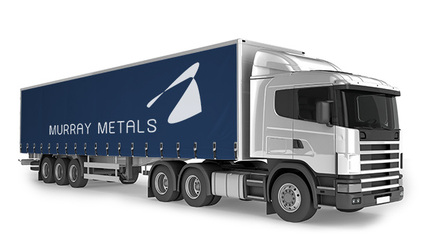 SUPPLY CHAIN MANAGEMENT
Murray Steel Products have extensive experience of working on a long-term supply partnership basis, helping our customers to improve the efficiency and reliability of their supply chains.
Contact us for more information about our full and partial supply chain management and stock management services and how they could deliver commercial, operational and technical improvements for your business.